Social Media, Content, Influencer Marketing​
Papa John's updated its recipe and the new ingredient is GRINGO – Uncomfortable Creativity who's now responsible for the brand's social media channels in Portugal.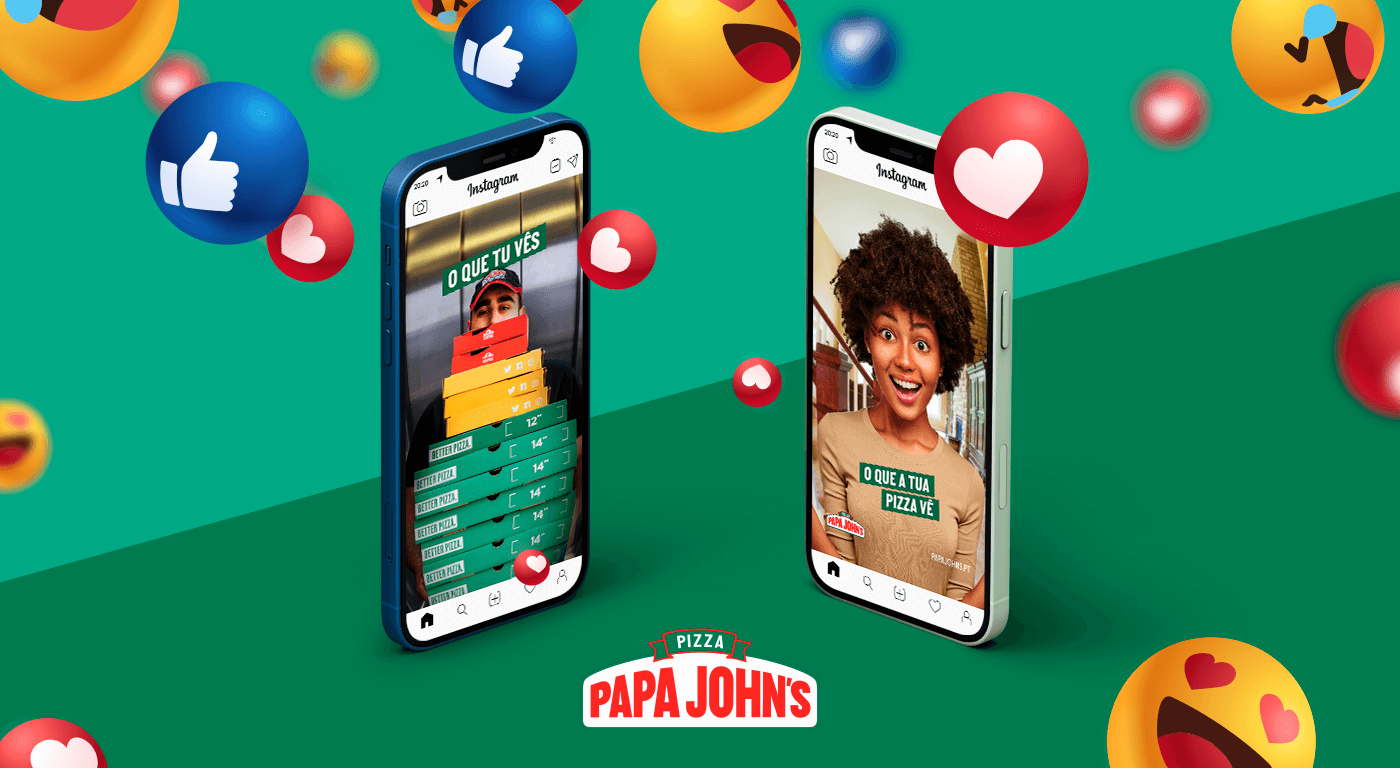 The agency is in charge of the creativity, design, content, community management and influencer marketing, and it's drooling over its most recent client.
The partnership with this international pizza restaurant chain started in April of 2021. GRINGO has established itself as the brand's first agency in Portugal and collaborates directly with Papa John's marketing department in Spain.


The challenge?
To support the establishment of an internationally recognized brand with the natural geographical limitations of an initial launch phase.
In order to support the growth of the franchise in Portugal, which currently has 3 restaurants in Lisbon, GRINGO has devised a social media strategy focused on awareness and community management to bring the brand closer to consumers. GRINGO's main pillars of communication for Papa John's are the quality of the ingredients, awareness and current affairs, as well as building a close relationship with the trendy, young, foodie and tasteful Portuguese audience! The hashtag of the brand #BetterIngredientsBetterPizza could not find a more suitable audience.
We might as well say that GRINGO has the best ingredients for the best pizzas!
Did you like this project?
Challenge GRINGO to question your brand and feel the discomfort.